What do you do? ………. i-Lift Lashes™!!!!
Looking for the hottest lash lifting treatment in the industry?

Create gorgeous, envious lashes amongst your clients without the use of eyelash extensions!
i-Lift Lashes™ is an exciting new brand that has been created by The Liverpool Beauty Company. The i-Lift Lashes™ system is exactly what your client are looking for if they are left less than satisfied with semi permanent eyelash extensions.
i-Lift Lashes™ delivers instant results that last longer than any eyelash extension or eyelash perm. This lash lifting system enhances the natural lash, making them appear longer, curlier, and ultimately more glamorous. Furthermore, this transformation lasts for 6-8 weeks.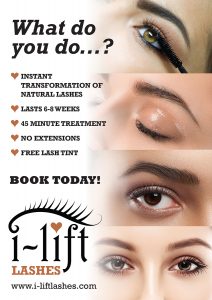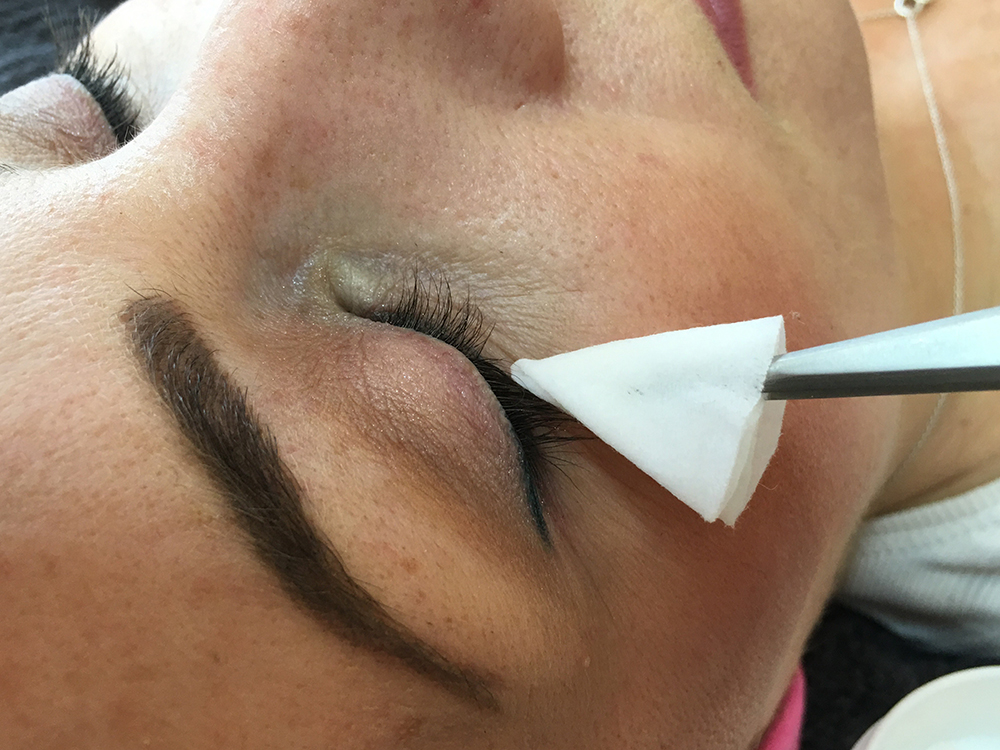 It's a 
gentle

, 

low maintenance

 treatment that 

lifts from the roots

. The treatment takes around 45 minutes & your client will leave with a wide-awake look that needs no mascara

We'll teach you to perform this incredible and innovative 'lifting' technique.

i-Lift Lashes™ will create longer looking lashes without the need for lash extensions or old fashioned perming techniques.

It produces results for clients fast, and takes just one day to learn in class
Training Agenda:

What is i-Lift Lashes™ and why will clients love it?
Eye essentials
Health and safety
Promoting i-Lift Lashes™
i-Lift Lashes™ client consultation
Let's create i-Lift Lashes™!
Learn each stage of the i-Lift Lashes™ process
All the hints and tips to give you a flying start
Understand all the kit and how best to use it
How to customise each lash lifting treatment for your clients needs
Post procedure aftercare for longer lasting results
Beginners 1 Day training – 9.30 am – 5.30 pm – £95
Conversion 1 Day training – 10.00am – 2.00pm – £50
Why should I convert to i-Lift Lashes™?
Our educators have taught for several lash lifting companies prior to creating i-Lift Lashes™ and they have listened to feedback from students and fellow lash lifting technicians and they have implemented all of the relevant changes for you!
You CAN tint both the upper AND LOWER lashes as part of your i-Lift Lashes™ treatment!
Fantastic, LONG LASTING results!
OUTSTANDING customer service.
These are just a few of the reasons we think that attending our i-Lift conversion class will be worth your while & will help your businesses grow for the future!